When a person in a river tells you he has steped on a fish why doubt him and yet your are seated on the shores of the same river?
Dr Roselyne Akombe resigned from the IEBC a week to the 26th October repeat presidential election last year.
In her resignation letter to IEBC and kenyans Dr Akombe stated that she could not participate in a sham election.She went ahead and said that the IEBC could not give Kenyans a credible elections since some of the commissioners were partisan.
The chair Mr Wafula Chebukati asuared kenyans of a credible elections but all this is in the past.
Early this week three IEBC commissioners resigned led by Vice Chairperson Mrs Connie Nkatha Maina,Margret Mwachanya and Mr Paul Kurgat siting that they have no faith in Mr Chebukati.
All this comes after Mr Chebukati sent C.E.O Mr Ezra Chiloba on a compulsory leave.
Currently the remaining three IEBC commissioners security has been withdrawn.
Last year Jubilee MPs in the absence of the Nasa MPs amended the IEBC Act making quorum three members only.However they cant carry out serious business in the commission.
By Jack Fundi
#TeamKupangaKazi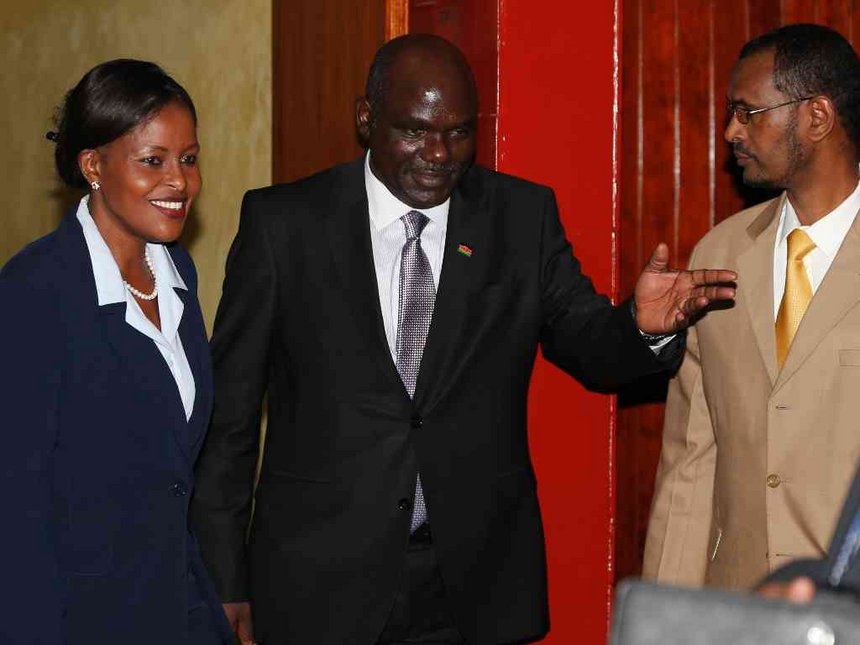 PHOTO by The Star Kenya