'GENERAL' IS BACK
The self proclaimed General Miguna Miguna is back in the country. He arrived almost a day after the second handshake. This after he had been deported a month ago to Canada after he took part in the mockery swearing in of the former Prime Minister Raila Odinga as the People's President in late January this year.
Miguna Miguna was seen greeting the airport staff on his way to the airport bus. His lawyers led by Siaya Senator Senor Counsel James Orengo were the only one allowed to talk to the 'General.'
The immigration department asked Miguna Miguna to surrender his Canadian documents which if Miguna Miguna could do so he was free to be in country but only as tourist.If I remember well Miguna Miguna is a Kenyan by birth. This was the begin of the drama. The presence Hon Raila Odinga in the airport could stop the police to deport Miguna Miguna for a second time.
Failing to hand over the required documents by the immigration department was a ticket to his second deportation. This time they were unlucky since the 'General refused to board Fly Emirate Flight EK722 that was heading to Dubai.
"You cant fly with me by force" Miguna Miguna Miguna was seen and heard in a video posted by media guru Jeff Koinange. Later Miguna Miguna did not fly to Dubai and the plane. Miguna Miguna was left on the runway.
I thought the first handshake was a symbol of unity and a fresh beginning. Having the former premier in that camp one could think everything is good. What does Miguna Miguna know that we are not supposed to know and he should be away from the country. All this is happening after the second handshake.
More to come.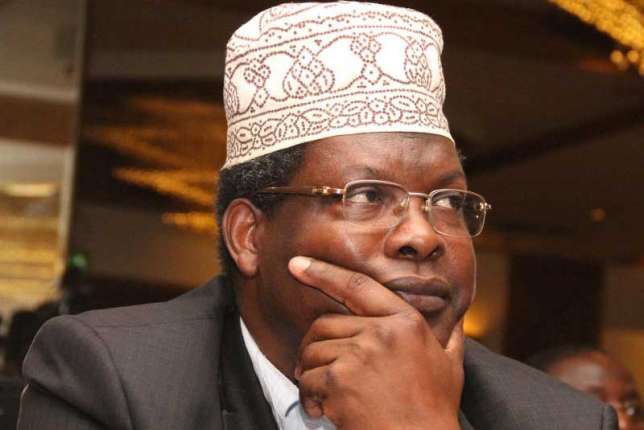 MIGUNA MIGUNA
PIC COURTESY( Standard Digital)